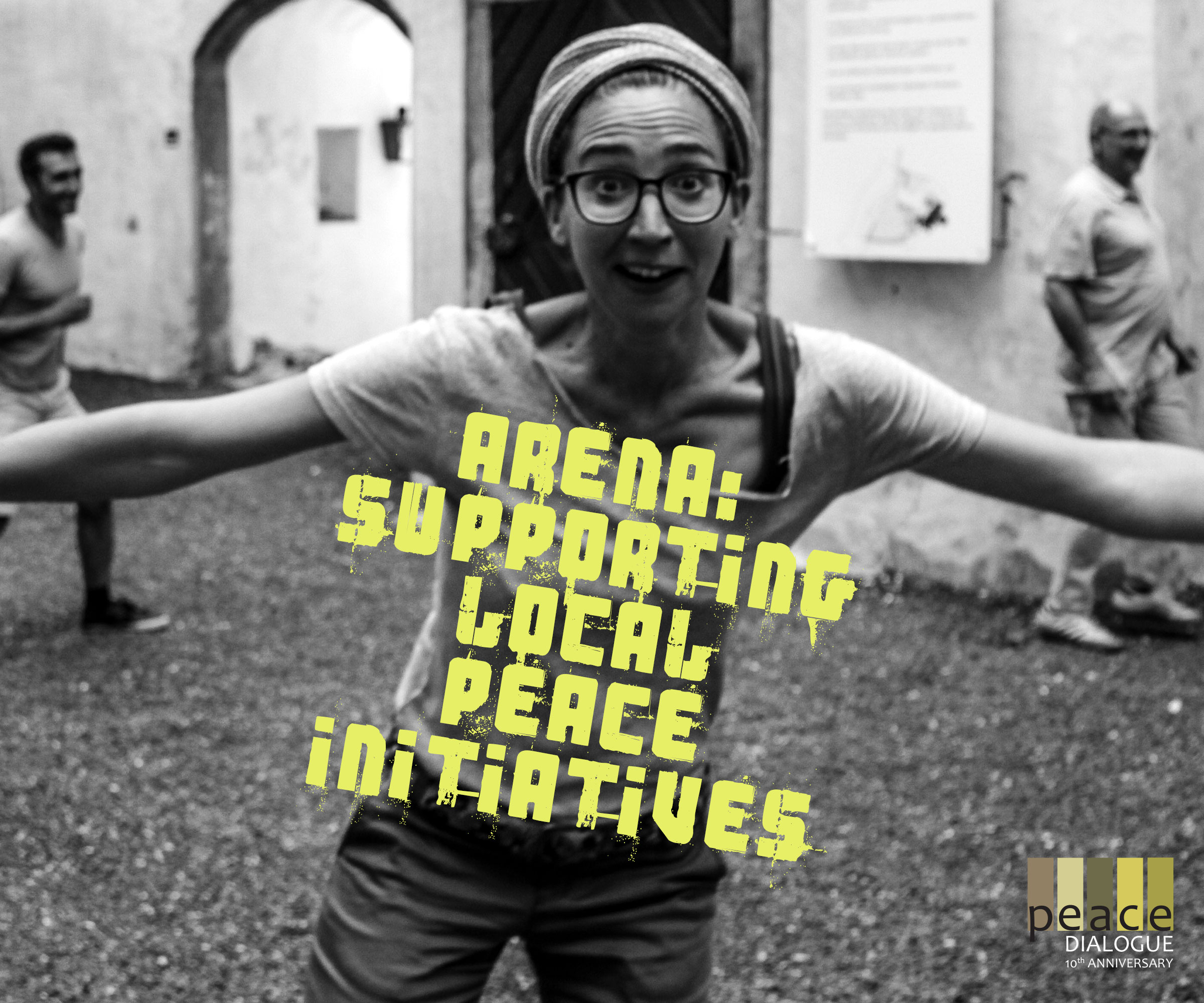 © 2017. PHOTO BY LYUBOV MARTINETS, UKRAINE
---
The project "ARENA: Community Theatre and Public Art" was launched in 2015. The project is aimed at improving the impact of peacebuilding efforts by the civil society actors in the conflict affected post-Soviet area. For the last three years, the project initiators, Armenian NGO Peace Dialogue and OWEN e.V. in Germany, support peacebuilding and human rights activists as well as independent artists from the South Caucasus Region, Russian Federation and Ukraine in developing pro-active, art-based strategies and hands-on methodologies for the community-based peacebuilding. At the same time, the organizers strive to create a safe and supportive network for civil society actor's mutual learning and collaboration. Within framework of the project, seven local strategies were developed by the community groups from Armenia, Azerbaijan, Georgia, Ukraine and the Chechen Republic, St. Petersburg and Rostov regions of Russian Federation in 2017. The participants identified the means, which ARENA community can use to help them in realization of their respective action plans.
In 2018 the teams in PD and OWEN will strive to support the local groups in implementing activities derived from their strategies, further strengthen the regional network and to involve new actors from the mentioned regions.
The following local initiatives will be supported by the ARENA program in 2018:
"Dialogue across History and Memories" – an initiative of the ARENA network members from the Chechen Republic. This initiative is aimed at enhancing young people's capacities in critically reviewing their perception on the collective memory formation processes, creating a dialogue with Russian piers on history and collective memory of the past, acceptance of the diversity of narratives and engaging youth into local peacebuilding initiatives.
"Gender-Based Approach in Community Organizing" is an initiative of the network members from Georgia. It is aimed at increasing women's participation in political decision-making processes.
"Video-school of art-campaigning" is the initiative of the group from Novocherkassk, Russia. The group is interested in receiving concrete instruments for executing awareness raising campaigns that will organize people to become involved in solving issues existing in their community.
Apart from the aforementioned activities, in August of 2018, the next round of the "ARENA: Summer School for Peace and Art" will be held in Georgia. The Summer School aims to empower civil society representatives of the mentioned former Soviet Union states to work together in developing creative approaches, new methods and activities in the fields of human rights and peace building.
For all questions please contact Armine Zakaryan at zarmine@peacedialogue.am or Inga Luther at luther@owen-berlin.de
---

Project's German Partner – OWEN – Mobile Akademie für Geschlechterdemokratie und Friedensförderung e.V.

The project "Arena: Community Theater and Public Art" is supported by the zivik (Civil Conflict Resolution) programme of the Institute for Foreign Cultural Relations (ifa) with means from the German Federal Foreign Office.