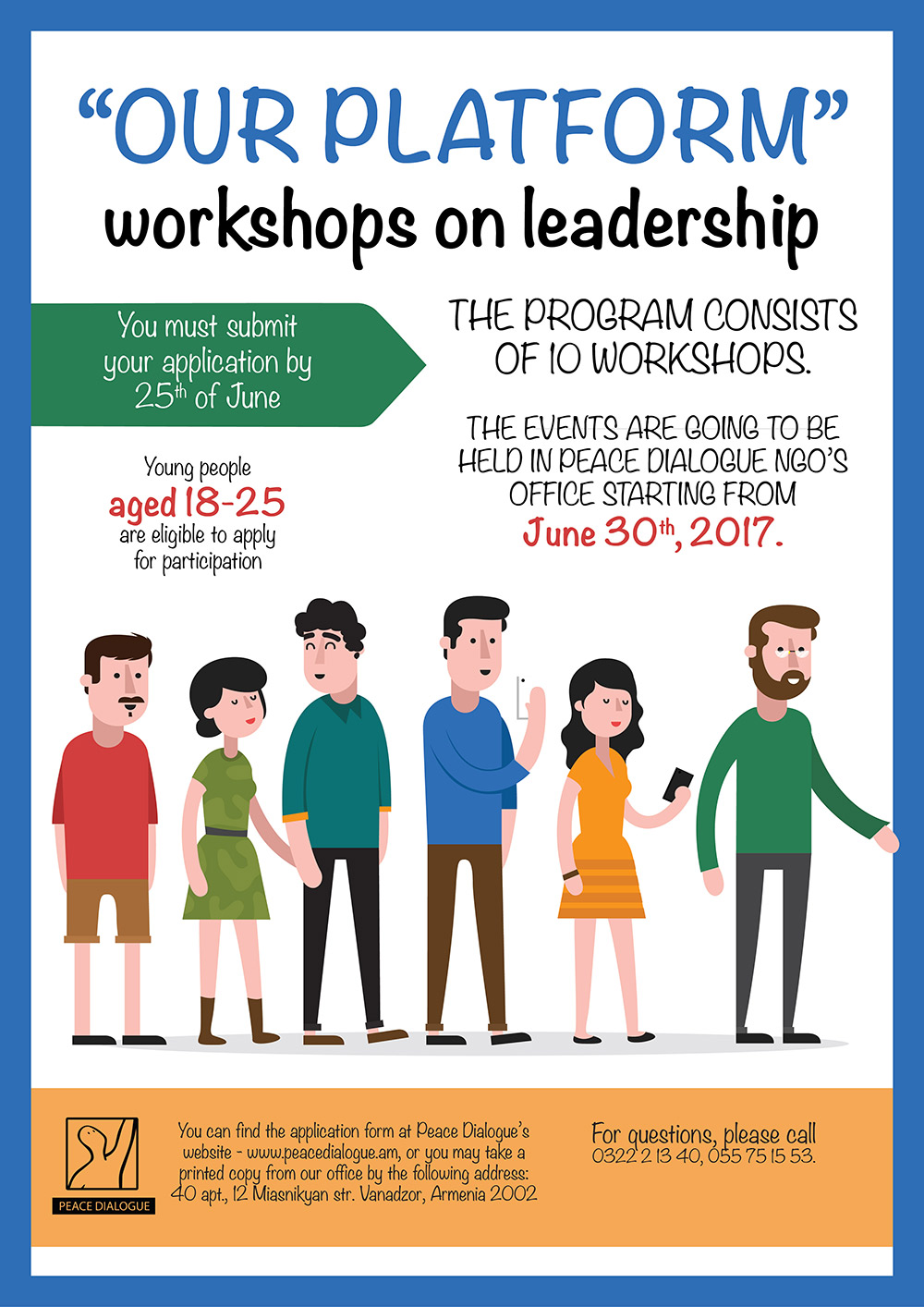 Peace dialogue is happy to invite interested young people to be part of "Our platform".
"Our platform" is a space for young people aged 18-25 who are interested in taking an initiative, who are creative and enthusiastic, who likes to work in a team and turn ideas into actions.
The program consists of 10 workshops, where the participants will have an opportunity to explore the understanding of leadership, how people become leaders and how they can help others to become leaders as well. The program will help the participants to be more conscious about themselves and more aware about their abilities, to develop practical plans for self-empowerment and helping others, be more aware of and attached to their communities and understand their roles in initiating positive change, however small, in their communities.
We believe that each of us can contribute to achieving positive changes in our environment.
We receive applications until 25th of June and we start from June 30th. Hurry up to sign up for the program!
You can find the application form here, or you may take a printed copy from our office by the following address: 40 apt., 12 Miasnikyan str. Vanadzor, Armenia 2002.
For questions, please call 0322 2 13 40, 055 75 15 53.
With best wishes
''Peace Dialogue'' team.