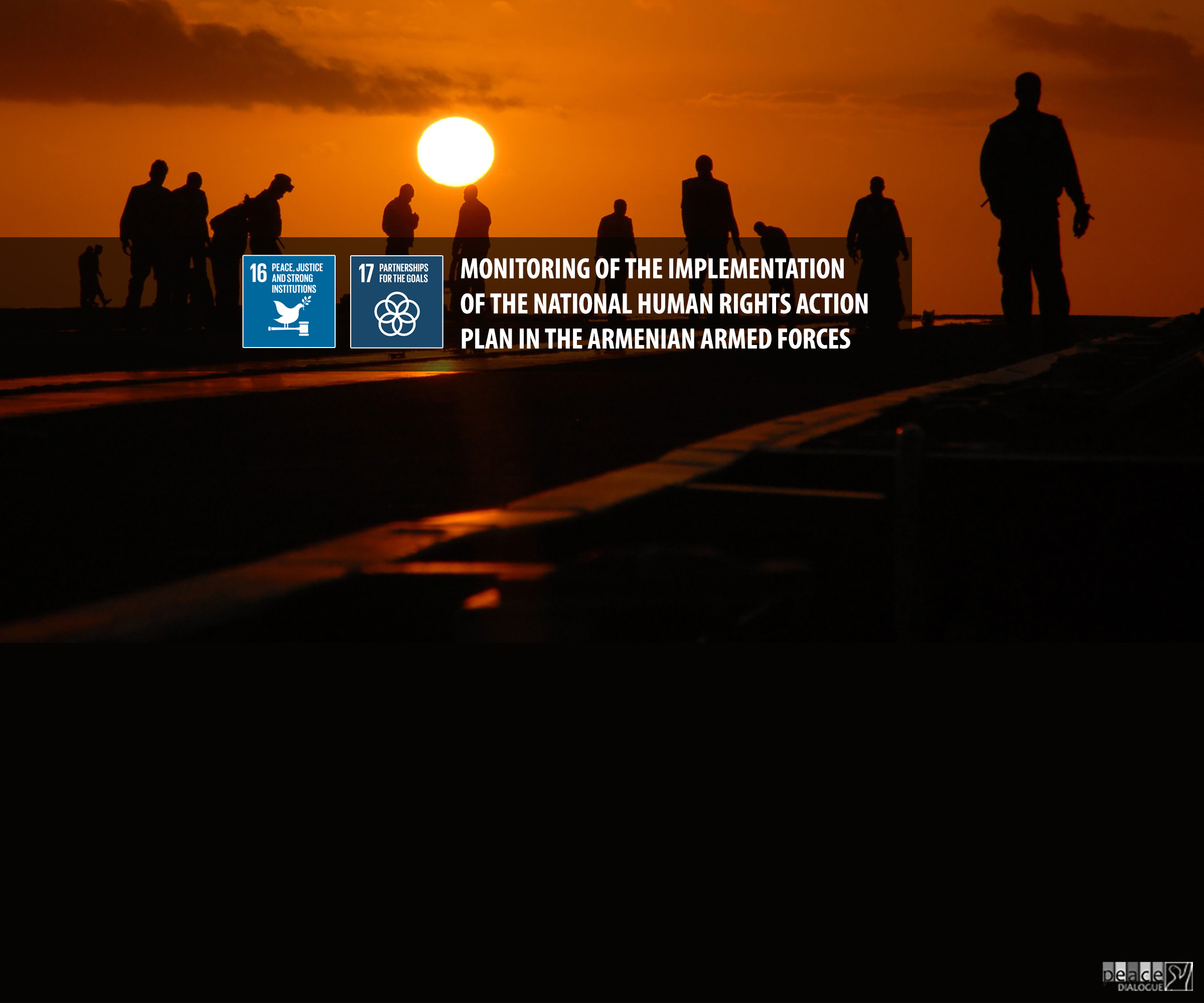 ---
In pursuit of justice and initiation of public debate on current issues related to promotion and protection of human rights and good governance in the Armenian Armed Forces, starting from 2016, Peace Dialogue NGO initiated the implementation of the project "Monitoring of the Implementation of the National Human Rights Action Plan in the Armenian Armed Forces".
In support of the UN SDGs #16 and #17, the project is aimed at promoting proactive civil society participation in the protection of human rights in the Armenian Military through establishing a sustainable mechanism for a more effective civil society engagement in the monitoring of the actions of the RA Ministry of Defense (MoD).
With this project, Peace Dialogue strives to raise awareness among the RA MoD officials, parliament members, Armenian citizens and relevant international actors about the recorded successes and failures of the National Action Plan and make recommendations for improvement of the Human Rights conditions in the RA Armed Forces.
As per #16 and #17, in its sphere of involvement, the project aims to: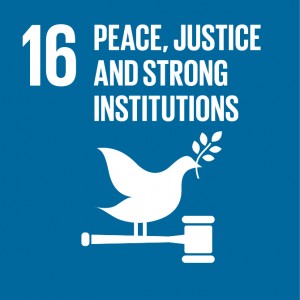 Promote peaceful and inclusive society for sustainable development, provide access to justice for all and build effective, accountable and inclusive institutions at all levels (Targets: 16.1, 16.3, 16.6, 16.7 and 16.10) (See http://un.am/en/p/sustainable-development-goal-16);
and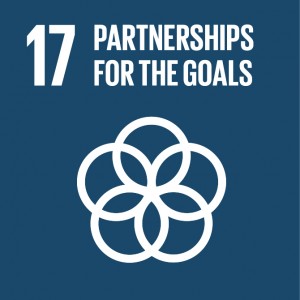 Strengthen the means of implementation and revitalize the global partnership for sustainable development (Targets: 17.16, 17.17) (See: http://un.am/en/p/sustainable-development-goal-17).
In the framework of the project, Peace Dialogue, understanding the importance of the core principle of transparency and the RA Law on Freedom of Information, publishes Quarterly Reports on the Human Rights condition in the RA Military Forces that can be found in the "Publications" section of this website.
NB: To continue this important work, Peace Dialogue is seeking funding opportunities. Any direct financial help and/or recommendations on funding opportunities will be very welcome by the project's team.
Please address your questions, comments and ideas to Mr. Artashes Sergoyan, Project Manager/Human Rights Projects at asergoyan@peacedialogue.am.