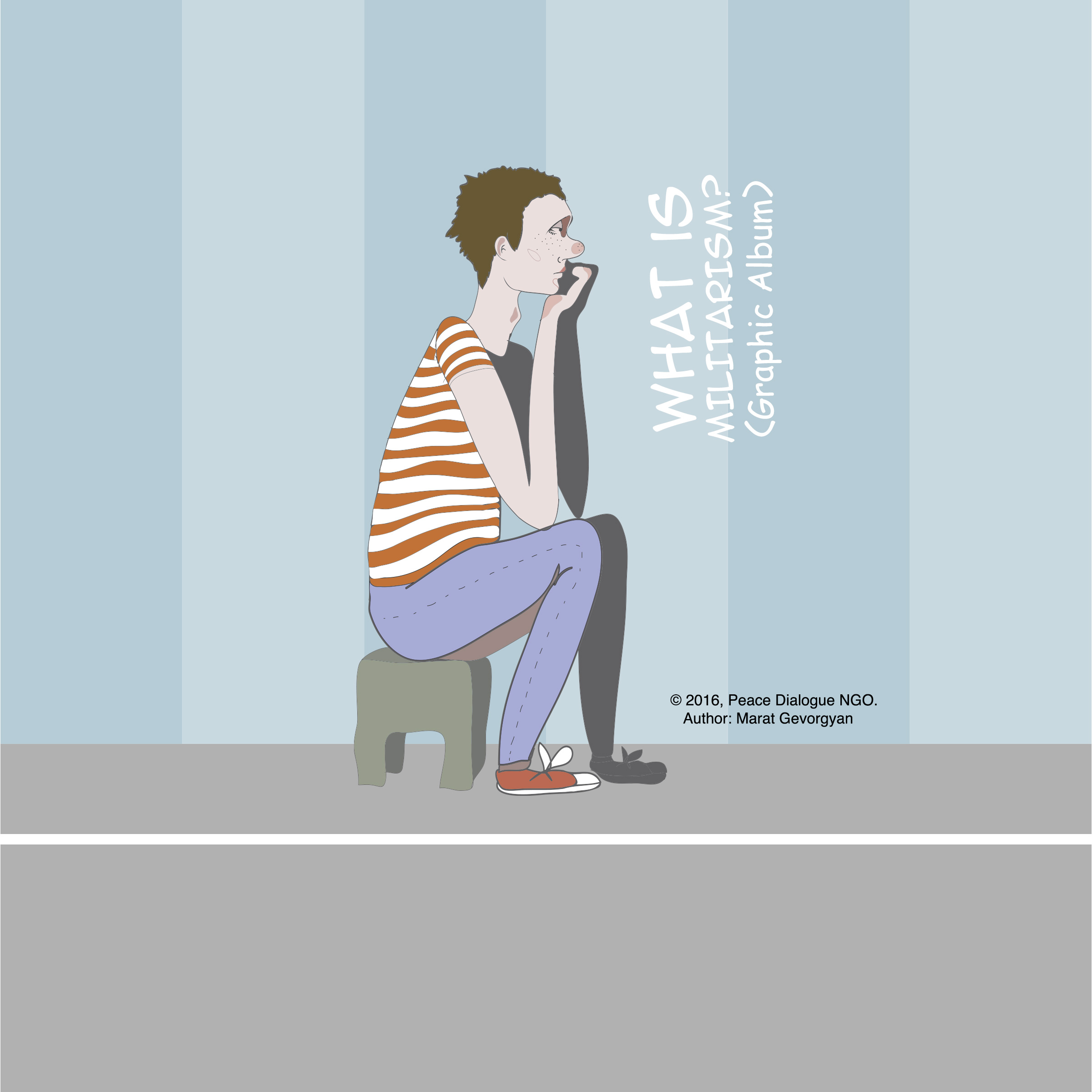 © 2016, Peace Dialogue NGO. Author: Marat Gevorgyan
---
Dear visitors, here you can find the graphic works made by Marat Gevorgyan. With these works Marat expresses his concerns on issues related to militaristic tendencies in Armenia.
What is Militarism? (Graphic Album) (pdf, 2.7 Mb)
---
© 2016. Published in the framework of the Project ARENA: Community Theatre and Public Art of Peace Dialogue NGO (Armenia).

The Project's German Partner – OWEN – Mobile Akademie für Geschlechterdemokratie und Friedensförderung e.V.

The project "Arena: Community Theatre and Public Art" is supported by the zivik (Civil Conflict Resolution) programme of the Institute for Foreign Cultural Relations (ifa) with means from the German Federal Foreign Office.